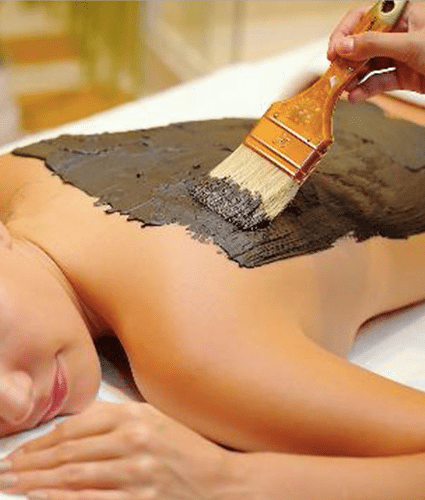 Body Therapy | Available 9am - 8pm
What is it?
Our botanical mud treatment combines natural minerals & trace elements to release toxins from the body, and firm & redefine the skin. Receive a relaxing scalp massage along with this treatment.. 
Benefits for You:
Slim and tone the body.

Rehydrate and tighten your skin tone.

Relax and soothe the muscles.
Flush out toxins.
Please call to schedule a free consultation with Mary Lynn and she will decide the appropriate amount of sessions that will be needed. We also offer several other weight loss treatments. We do mineral body wraps, Our weight loss stimulation bed, and cellulite reduction.
Build Your Custom Pamper Package