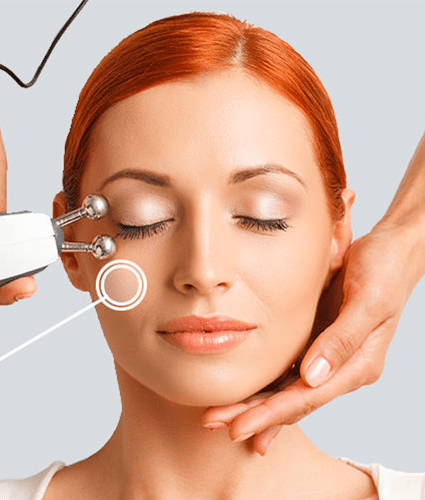 Skin Therapy | Available 9am - 8pm
Discover Mary Lynn's BEST kept secret to anti- aging!
My Non-surgical face lift uses a low frequency micro current to increase the skin cell regeneration and metabolism, leaving healthier looking skin.
My treatment also, lessens the appearance of lines and wrinkles, while lifting the facial muscles & neck. 
For ULTIMATE results pair this with my Wrinkle Reduction Treatment!
Series of 12 recommended
Benefits for You:
Re-educate the muscles of the face and improve muscle tone.
Diminished appearance of fine lines and wrinkles.
Improved circulation, and clears up acne breakouts.
Please call to schedule a free consultation with Mary Lynn and she will decide the appropriate amount of sessions that will be needed. We also offer several other weight loss treatments. We do mineral body wraps, Our weight loss stimulation bed, and cellulite reduction.