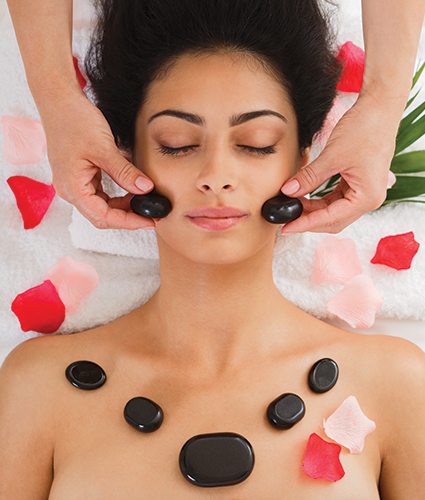 Touch Therapy | Available 9am - 8pm
What is it?
This treatment provides unmatched deep relaxation and mind transformation. Only nature could provide the perfect stones to effectively release tension, ease sore muscles, and balance your energy. Hot stones are used to massage the entire body including the toes. 
Mary Lynn's custom relaxation blends include! 
Aromatherapy – Some of the health benefits of aromatherapy include its ability to reduce anxiety, ease depression, boost energy levels, speed up the healing process, eliminate headaches, boost cognitive performance, induce sleep, strengthen the immune system, reduce pain, improve digestion, and increase circulation.
Lavender, Eucalyptus, Lemon, Orange, Lime, and Grapefruit. 
Essential Oils and Lotions– Some of the health benefits of using essential oils include. Fight cold and flu symptoms, relax your body and soothe sore muscles, heal skin conditions, alleviate pain, balance hormones, improve digestion, and reduce cellulite and wrinkles.
Lavender, Champagne, Rose, Chocolate, Coconut, Lime, Mango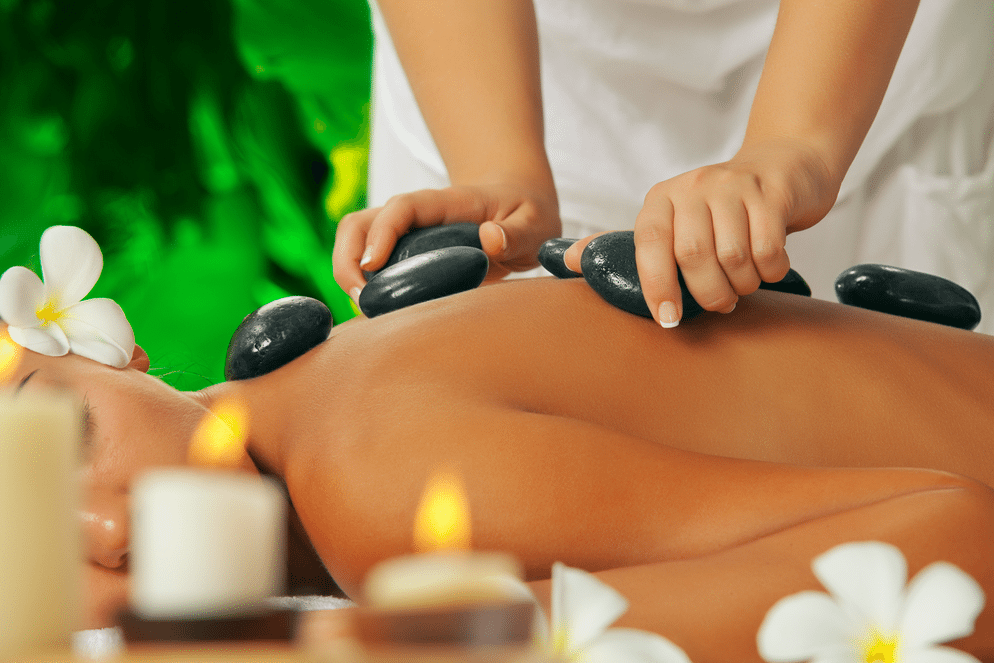 Benefits for You:
Helps relieve muscle tension and pain.
May help decrease cancer symptoms.
May help relieve symptoms of autoimmune diseases
Please call to schedule a free consultation with Mary Lynn and she will decide the appropriate amount of sessions that will be needed. We also offer several other weight loss treatments. We do mineral body wraps, Our weight loss stimulation bed, and cellulite reduction.